Oxfam Trailwalker 2018 eNewsletter – Issue 1
Content of eNewsletter
Oxfam Trailwalker video – Keep walking to make a change (NEW!)
Briefing session information
OTW 2018 New Environmental Measure: Green4 Trailwalker (NEW!)
Managing your team page to raise more funds and empower more people
Fundraising awards and sponsorship
Special prizes – Asia Miles and DCH Foodmart coupons
Oxfam Unwrapped – Life-changing gifts
[Emergency appeal] Support Oxfam's response to floods in India
Oxfam Trailwalker Video – Keep walking to make change (NEW!)
Video: https://youtu.be/_DERFUaT3e4

Photos: https://www.facebook.com/media/set/?set=a.10161177848580354&type=1&l=b825945885
On 5 May, six participants – including a father and son – joined the Oxfam Trailwalker (OTW) Supporters' Visit. With the help of our partner Concerning Grassroots' Housing Rights Alliance, they got to meet Mr. Lo who lives in a subdivided flat in Prince Edward. Despite his cramped living quarters and the difficulties he faces, his extraordinary optimism impressed participants. After visiting Mr. Lo, they were tasked to help 'rescue' food from the Shek Kip Mei Market together with our partner People Service Centre. They categorised, screened, weighed, recorded, split up and distributed the food they had rescued – like veg, bread and eggs – and distributed them to people in need in the area.
Despite the intense heat, no one was bothered – everyone was much more preoccupied with learning about poverty and how they could make a difference. Some said that this was an eye-opening experience and that the living conditions they saw were unimaginable. Others said that their efforts during this visit were a drop in the ocean, but that they would do what they could to help. Still others said that they were happy to see for themselves how the funds they raised were being used, while another participant said, 'The Oxfam Trailwalker isn't just about four people walking 100 km – it's about helping those in need.' As you can see, there is power in partnership. That's why we'll continue working with you, our partner organisations and the people we reach to fight against poverty!
Share the video with your family and friends so they know why you're joining the OTW!
Briefing session information
The English briefing session was held on 18 August. During the session, six speakers talked about event arrangements and 'survival' tips. All information can be downloaded from our website.
🔸 Important notes (Fundraising Manager – Events — Brenda Wong)
🔸 Green Trailwalker (Executive Director of The Green Earth — Edwin Lau)
🔸 Medical Tips & Pre-Participation Examination (OTW Medical Command – Associate Consultant, Accident &
Emergency Department Queen Elizabeth Hospital — Dr. Kenneth Wu)
🔸 Experience Sharing and Role of Support Teams (Experienced Super Trailwalkers — John Ariwi and Raymond Lo)
🔸Physiotherapist's Tips (Sports Specialty Group – Hong Kong Physiotherapy Association — Willis Chan)
OTW 2018 New Environmental Measure: Green4 Trailwalker (NEW!)
Walkers are encouraged to pledge to be a 'Green4 Trailwalker' and submit photos or videos of members carrying out any four of nine green actions during the event. The new 'Green4 Trailwalker' monogram will be stamped onto participants' certificates upon completing the 100 km, and their achievement will be posted on the OTW website.
Application:
1) Interested teams should email otwinfo@oxfam.org.hk and submit the following information to Oxfam Hong Kong (OHK): a) team number, b) names of team members, and c) URL to the team's Facebook page / Instagram profile
(teams will need to make their Facebook posts / Instagram account public)
2) Teams must share at least four pictures / videos that show them taking any four of the green actions below during the event (16-18 Nov) on their team's Facebook page / Instagram profile
Application deadline: 2 Nov 2018
Choose any four of the following actions to become a Green4 Trailwalker:
Bring your own cup / container for hot drinks and soup
Bring your own cutlery
Take your empty bottles / cans to our recycle bins
Take litter on the trail back to checkpoints
Be a green support team – do not use single-use plastic
Bring bottles from CP1 (Sai Wan) to CP2 (Pak Tam Au) for recycling
Do not waste food – plan what you will eat in advance and take surplus food home
Take public transport instead of driving to reduce your carbon footprint
Eat more vegetables than meat during the OTW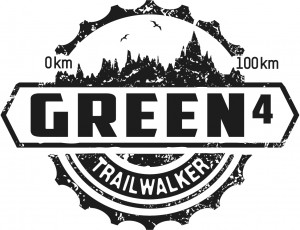 Managing your team page to raise more funds and empower more people
The OTW is one of the largest fundraising hiking events in Hong Kong. Participants not only prepare physically for the event, but also work hard to raise funds to fight against poverty. To make fundraising easier, walkers can set up their own team pages on the OTW website.
Online Fundraising Tools
Each team can activate a Fundraising Team Page on the OTW website. Your family and friends can donate online and leave encouraging messages for your team. This page also makes it easier for your sponsors to make donations and greatly reduces our administrative costs. Your sponsors can choose to print out a tax-deductible receipt*, so you do not need to record donations on sponsorship forms and send them back.
*For Hong Kong taxpayers only. If you or your sponsors require receipts for tax deduction overseas, you can send the sponsorship to our overseas Oxfam offices. For details, please refer to the OTW website.
Manage your fundraising team page – You can fundraise online, track your fundraising record and thank all of your donors wherever they are.
A user guide can be found in the link below, which will show you how to enhance your Team Page to attract more people to support your team, as well as build a world without poverty with us together.
URL: http://www.oxfamtrailwalker.org.hk/wp-content/uploads/2018/09/Managing_Team_Page-2018.pdf
Offline Fundraising Tools
Information Pack – This will give you more information about the event as well as sponsorship details. You can download this resource from the OTW website or collect it at Oxfam Hong Kong's office.
and Sponsorship Form – Download and print these materials at your convenience to help you fundraise.
All teams that join OTW 2018 (including teams that are absent / withdraw on the day of the event) must raise a minimum sponsorship of HK$7,600, except for Pledge Teams which must raise at least HK$72,000. OHK reserves the right not to accept applications for future OTW events from any member of a team who has failed to raise the minimum amount.
Promotional & Communication Materials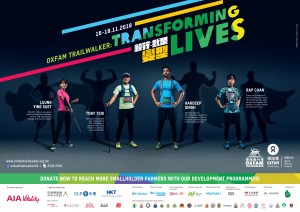 2018 Event Poster – Post it up at your workplace, school or home!
Facebook – Join us and invite your friends to like the OTW Facebook page so you're notified of all the latest updates!
YouTube channel – Share exciting footage with your family, friends and colleagues no matter where they are!
Have more fundraising ideas in mind? Share them with us by sending an email to otwinfo@oxfam.org.hk  or leaving us a message on our Facebook page! Keep up the good work and know that every ounce of effort you put into the OTW will help empower those living in poverty!
Fundraising awards and sponsorship
To send us the donations you raised, please write 'Oxfam Trailwalker 2018', your team number and each team member's full name in English on the back of all the original copies of the deposit slips, the printed copy of the online transfer acknowledgement note and all cheques. Then submit these with the sponsorship form (sponsors' names, needed for tax deduction claims in Hong Kong, must be written correctly) by post or in person to OHK on or before 18 December 2018 (dated according to the postmark). Writing the wrong team number will result in crediting your sponsorship to another team!
You MUST photocopy all of your sponsorship records. Please do not destroy the copies until you have received all the receipts. Receipts will be sent to the team member whose name is on the sponsorship form or corporate coordinator. If your mailing address has changed, please contact OHK.
To reduce administrative costs, the tax deduction receipts* will only be issued for donations of HK$100 or above. For more information about sponsorship and receipting, please read pages 23-25 of the Information Booklet or click  .
Teams that raise HK$36,000 or above for OTW 2018 will have priority in registering for OTW 2019 as Special Teams. Teams or organisations that raise over HK$72,000 will be acknowledged in the OTW 2018 Thank You Advertisement, which will be published in newspapers. Teams which raise over HK$100,000 will each receive an 'Oxfam Trailwalker Outstanding Fundraiser Award'.
The following awards will also be presented to the top fundraising teams:
Category Fundraising Awards – Awarded to any team or organisation that raises the most funds (over HK$200,000) in each category.
Outstanding Fundraiser Awards – Awarded to teams that raise HK$100,000 or more.
Outstanding Online Fundraiser Award – Awarded to the team which has raised the highest amount online.
Recipients of these awards will be invited to attend the OTW 2018 Prize Presentation Ceremony, which will be held on 22 February 2019. On the day of the ceremony, a Thank You Advertisement will be placed in Chinese and English newspapers to acknowledge OTW 2018 supporters. The names of all fundraising award winners and the teams / organisations that have raised HK$72,000 or above will also be published.
Special prizes – Asia Miles and DCH Foodmart coupons
Asia Miles, the Logistics Sponsor, has donated 1,000,000 Asia Miles which will be awarded to 10 teams (100,000 Asia Miles per team or 25,000 Asia Miles per team member).
Dah Chong Hong Holdings has donated DCH Foodmart coupons valued at HK $40,000. These coupons will be awarded to 10 teams (coupons valued at HK$4,000 per team).
Any team which has raised HK$36,000 or above by 18 December 2018 is eligible to enter a lucky draw to win the either of above prizes. The awarded prize will be evenly shared by the four registered members of each winning team. The right to enter the lucky draw will be forfeited if the team cannot submit all proof of donations to Oxfam on or before 18 December 2018 (according to the postmark). Teams that submit the sponsorship they have raised and / or proof of their donations late (i.e. after 18 December 2018) will not be considered for the lucky draw.
Oxfam Unwrapped – Life-changing gifts
In addition to sponsoring prizes for walkers, Asia Miles is offering a way for all participants, support teams, donors, as well as friends and family to help build a world without poverty by donating Asia Miles.
Visit Asia Miles's website to redeem an Oxfam Unwrapped gift to support the OTW: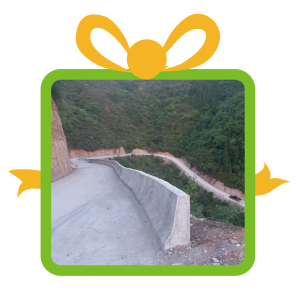 Donate a Road to End Poverty#: It's difficult for people in remote villages without roads to sell their crops at a good price and gain access to up-to-date information. Your gift of building a road (10 metres long) can help build a better future for villagers.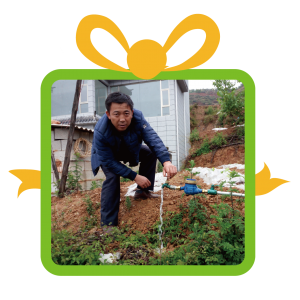 Donate Safe Water#: Water is essential. In poor communities, people often have to trek long distances to fetch water, which is strenuous; still, the water they fetch might not be clean. Your gift, however, can prevent infectious disease and make life easier for many people.
Donate the Gift of Light#: With this gift, streetlights can be installed in Gansu's rural areas, and keep children and villagers safer at night!
#Proceeds from Asia Miles will go towards specific programmes. (For example, if you donate your miles to redeem streetlights, your donation will be used to support this project until it ends.)
[Emergency appeal] Support Oxfam's response to floods in India
Since monsoon season began in June, floods have been badly affecting India and have caused over 930 deaths. Kerala, a southern Indian state, saw continual heavy rains since 8 July, which further intensified on 18 July. The release of water from dams on 10 August also exacerbated the situation. This is the worst flood Kerala has seen in a century. The floods have triggered landslides which have washed away houses, and affected more than 1.5 million people. It has left hundreds of thousands homeless and claimed the lives of over 400 people to date. Over 1 million people have been displaced and have sought refuge in over 3,274 relief camps.
Following a rapid assessment of the situation, Oxfam India is preparing to respond in Idduki and Wayanad districts initially, and will then scale up the response to cover Alappuzha, Palakkad and Pathanamthitta.
We at Oxfam will put our experience and expertise on water, hygiene and sanitation into action in Kerala. We will:
provide safe drinking water and toilets
provide temporary shelters, food and hygiene supplies
make the personal hygiene of women and girls a priority and prepare for a large-scale distribution of 'dignity kits'
support village cleaning drives and debris removal to prevent the outbreak of disease
The rising death toll is urgent. While rescue and relief are the priority in the short term, the enormity of this catastrophe means ongoing support will be needed with recovery – especially livelihood recovery, rehabilitation and reconstruction.
Hong Kong Donors: Donate Online
Macau Donors: Donate Online
Other donation methods (credit card, cheque, bank transfer, PPS, Octopus, donation at convenience store, HSBC's bill payment)