CHECK POINT
Start
Start: Pak Tam Chung P.H.A.B. Site in Sai Kung
CP6
CP6 Smugglers Ridge Rifle Range
CP8
CP8 Tai Mo Shan (at Route Twisk)
CP9
CP9 Tai Lam Chung Reservoir
Finish
Finish: Tai Tong Barbecue Area, Yuen Long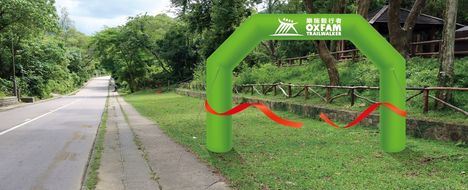 Start
Pak Tam Chung P.H.A.B. Site
Sai Kung
Start : 7:30 am, Friday
Please use public transport to access Pak Tam Chung so as to reduce traffic congestion. Oxfam will have shuttle buses that will bring passengers to the Start Point, further details will be announced later.
The start time arrangement may change this year, please keep an eye out for any updates.
At the Start Point, drinking water will be available from water dispensers. Please bring you own bottle / container.