State Street Overcoming the Odds Award 2015 – Result Announcement
Introduced by Oxfam Trailwalker's major sponsor State Street Corporation in 2002, the State Street Overcoming the Odds Award will also be awarded this year to an individual who has overcome many obstacles and difficulties to complete the 100km walk.  A total of 7 articles were received.  After a series of judging by adjudicators, Mr. Wong Chung Tok of Team 0760 was selected to be the winner!
The winner will be invited to receive the award during Oxfam Trailwalker 2015 Prize Presentation Ceremony to be held on 19 February 2016.  The result announcement will also be published on South China Morning Post and Ming Pao on the same day.
Moreover, the winner will receive a HK$3,900 cash award, and State Street will also donate HK$39,000 to Oxfam Hong to support our poverty alleviation Programmes around the world.  In addition, the winner's team will have priority to participate in Oxfam Trailwalker 2016.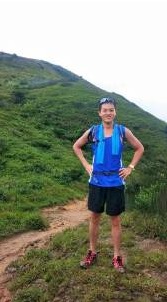 Mr. Wong Chung Tok – Winner of State Street Overcoming the Odds Award 2015
Please click here for the article (Chinese version only)