Oxfam Trailwalker 2019 – Green 4 Trailwalker and AIA Vitality – Dare to Challenge Award
Be a 'Green4 Trailwalker'!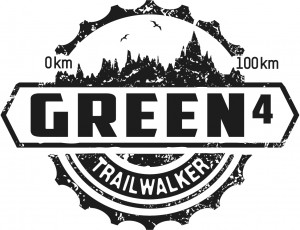 The views from the MacLehose Trail can be quite breathtaking, and we know you, as an avid hiker, want to keep it that way. That's why we introduced Green4 Trailwalker – a challenge that teams take up to be eco-friendly while training for and during the Oxfam Trailwalker (OTW).
Teams are encouraged to pledge to be Green4 Trailwalkers and submit photos or videos of members carrying out any four of nine green actions while practicing for and during the event. Teams that complete these actions and finish the 100 km trail will have the Green4 Trailwalker monogram stamped on their certificates, and their achievement will be posted on the OTW website.
Application:
Interested teams should submit the following information to Oxfam Hong Kong (OHK): a) team number, b) names of team members, and c) URL to the team's Facebook page / Instagram profile
(teams will need to make their Facebook posts / Instagram account public) via:
1) The Google form https://forms.gle/79tgfD1rJnkN1swP8, or
2) Email otwinfo@oxfam.org.hk
Teams must share at least four pictures / videos that show them taking any four of the green actions below during the event (15-17 Nov) on their team's Facebook page / Instagram profile
Application deadline: 15 Nov 2019
Choose at least four of the following actions to become a Green4 Trailwalker:
Bring your own cup / container for hot drinks and soup
Bring your own cutlery
Take your empty bottles / cans to our recycling bins
Take litter on the trail back to checkpoints
Be a green support team – do not use single-use plastic
Bring bottles from CP1 (Sai Wan) to CP2 (Pak Tam Au) for recycling
Do not waste food – plan what you will eat in advance and take surplus food home
Take public transport instead of driving to reduce your carbon footprint
Eat more vegetables than meat during the OTW
2. AIA Vitality – Dare to Challenge Award
It is not easy to complete the OTW 100 km challenge. You have to be committed to attending countless training sessions, and to building up extraordinary stamina and willpower. The establishment of the 'AIA Vitality – Dare to Challenge Award' aims to encourage people to take charge of their health; it will reward a first-time OTW team that demonstrates the highest motivation and determination to complete the event.
The winning team will receive a HK$5,000 cash reward. AIA will donate HK$50,000 to Oxfam to support its poverty alleviation programmes and emergency relief work around the world. The winning team will also earn a priority spot for next year's OTW.
All four team members must be new to the OTW.
Interested teams can apply online.
Official confirmation will be received one week after the application form has been submitted.
Upload your team story about how you all prepared for the OTW on your team's Facebook page.
You must share at least five posts (content can be presented through text, images and / or videos) about the following:
Training Details
Diet
Amount of exercise
Physical and attitudinal changes
All four team members must complete the entire 100 km trail.
The winner will be chosen in December and announced in January 2020.
Winning team members will be given a priority spot for next year's OTW.
If your team is interested, email your answers to the questions below to otwinfo@oxfam.org.hk to apply OR fill in this online form (deadline: 15 October).
Application questions:
Is this your first time participating in the OTW?
What is your target time?
Why did you join the OTW?
What does your training plan look like?
How will you change your lifestyle to prepare for the OTW?
Will you share how you and your team prepared for the OTW on Facebook / Instagram? If so, please share the link to your team's Facebook page / Instagram account.
For more details, please visit http://www.oxfamtrailwalker.org.hk/events/aia-vitality-dare-challenge-award/
Winner of the 2018 'AIA Vitality – Dare to Challenge Award': HIT
The social worker, nurse, IT guy and office boy who make up HIT found it hard to schedule regular training sessions with their busy schedules, but they had a leave-no-one-behind attitude.
As they trained, they placed great emphasis on their health, nutrition, equipment, learning the terrain, etc.
Through it all though, they learnt what was most important: teamwork.
From start to finish, this team stuck together: 'Each step we took was not wasted; we finally finished the 100 km after a grueling 46 hours! When we were tired, we rested and took off again knowing that the finish line would appear soon enough!'